Our Fire Extinguisher Ball
A revolutionary solution to ultimate fire protection. Learn more about our innovative fire extinguishing ball below.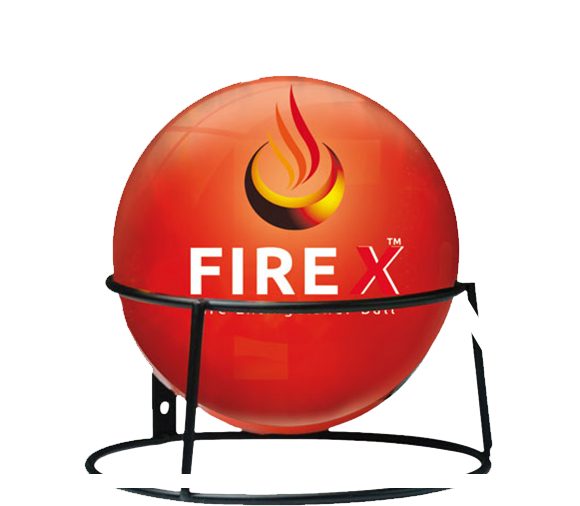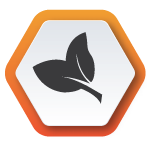 Maintenance & service free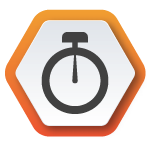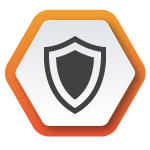 Tested & certified fire safety product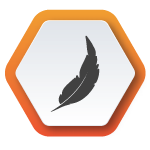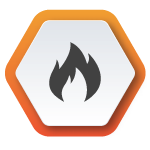 CUSTOMIZE FIRE X TO MATCH YOUR BRANDING AND PACKAGING
When it comes to Fire X fire protection products like our fire extinguishing ball, we're ahead of the game. We believe you should have the ability to brand yourself, which is why you have the capability custom-brand Fire X with your own company logo and colors. Fire X can also be type-set in your specific language.
Our team at Firetech Global will work with you to ensure we develop a design that best represents your business. We provide custom packaging based on minimum orders, and all of our fire extinguishing balls are printed with manufacture and expiry date with your best interests in mind.
We offer marketing, branding and sales support systems for all of our distributors. Become a distributor today and join our mission in helping the world reduce the number of devastating fire accidents.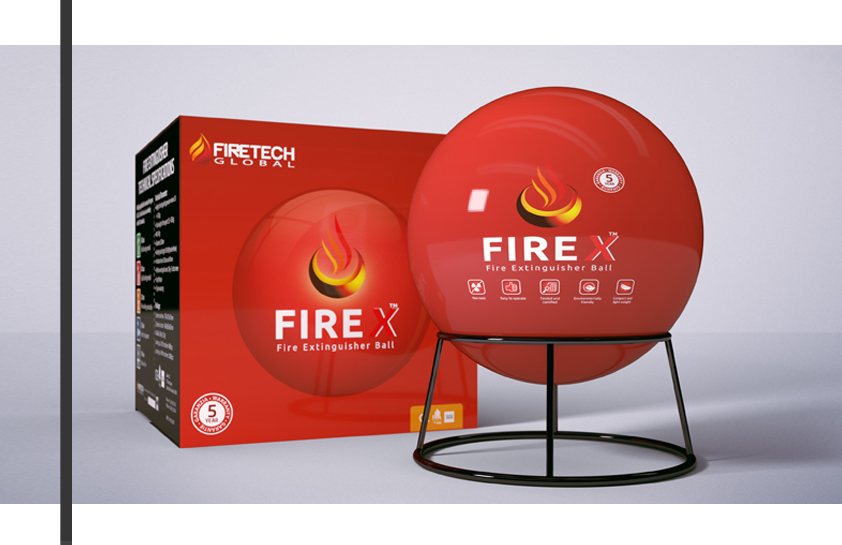 WHEN AND WHERE TO USE FIRE X
The best part about Fire X? There are so many places and situations where this fire safety product is especially useful.
Wherever there's potential for a fire, there's potential for a Fire X fire extinguishing ball. Ensure any valuables always have a first line of defense against fire damage by placing our fire safety products nearby. Learn more here about the best applications for Fire X products.
Our Fire X fire extinguishing ball was invented and designed with simplicity in mind. Whether you opt for our "set it and forget it" approach or need to use Fire X for a fire emergency, there are multiple ways you can utilize our fire extinguisher ball in the case of a fire.
Our Fire X fire extinguishing balls have a variety of uses, including the following:
- Warehouses
- Office buildings
- Transportation
- Residential buildings
- Nursing homes
- Storage rooms
- Commercial buildings
The Fire X Fire Extinguisher Ball is a round-shaped fire extinguisher that self-activates after about three to five seconds of fire exposure. It disperses non-toxic extinguishing chemicals, and it can extinguish fires within a three-cubic meter radius.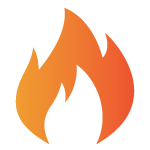 Fire Types
Our fire extinguishing ball can eliminate A, B, C, E and K class fires in conformity with EU standards.
A Class - Solid burning material
B Class - Liquid burning material
C Class - Fire involving combustible
E Class - Electric equipment
K Class - Kitchen fire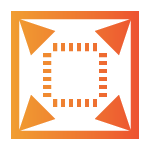 Technical Parameters
Weight of extinguishing powder mixture: 1.3 +/- 0.2 kg

Total weight of the agent: 1.5 + 0.2 kg

NEC: 4.0 g

Diameter: 150 mm

Warning audio signal: 95 dB (Impulse Noise)

Activation time: 3 - 10 seconds with flame

Effective extinguish area: 1.3 kg - 3 cubic meter

Long lifespan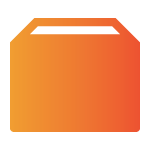 Packaging
1 piece in color box: 175x175x175 mm

12 pieces in carton: 540x363x367 mm

N. W&G.W: 20 kg / 21 kg

Loading cap / 20 ft container: 4608 pcs

Loading cap / 40 ft container: 10860 pcs
The Fire X Fire Extinguisher Ball has an unrivaled five-year warranty, ensuring your product works as it's supposed to for half of a decade. That means no maintenance or servicing required for five years — five years of stress-free, thoughtless fire protection.
BECOME A DISTRIBUTOR OF OUR FIRE EXTINGUISHING BALLS
With 94 percent of fire deaths occurring in homes and buildings, our team at Firetech Global was dedicated to finding a solution that would help prevent fires before they became deadly. That led us to our first innovative fire extinguishing ball, and since then, we've designed other fire safety products such as our Fire X Rect and Fire X Mini.
If you want to learn more about becoming a distributor of these products, contact us today. We can go over further details about our costs and specific distribution services. Become our partner in fire protection, and help us help others in saving valuables and, more importantly, lives.